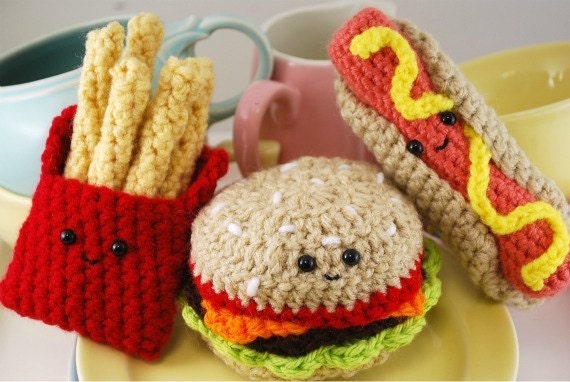 Once upon a time, I was gifted a perfectly crocheted birthday cupcake with a single candle on top. This delightful present opened my eyes to a world of adorable objects known as amigurumi.
This venerable Japanese craft is filled with almost unbearable levels of cuteness. Smiling tiny hamburgers? That is a thing. Googly eyed pickles? Yes.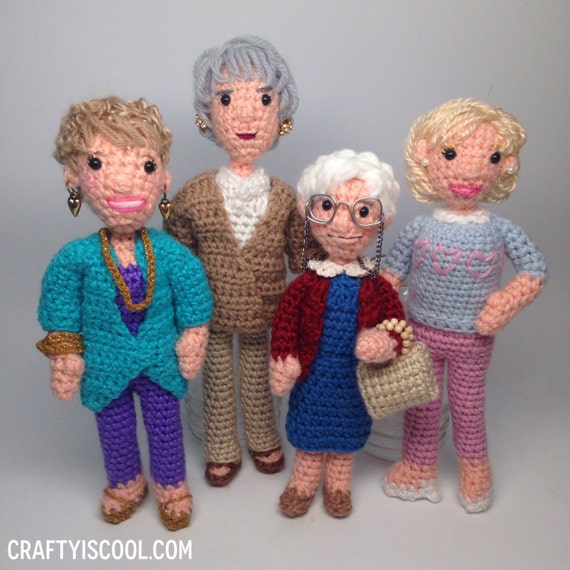 Thank you for being a friend...Golden Girls crochet pattern available on Etsy.
Amigurumi are traditionally given as handmade gifts to mark special occasions. However, there is a large international community dedicated to celebrating this relentlessly precious art form just for the fun of it all. Favorite themes for amigurumi include happy (or sad) fruits and round colorful dolls, but aficionados take it to the next level with elaborate crocheted meals and fan representations of popular TV and movie characters.
Winter is coming! An adorable rendition of House Stark, direwolves included.

The best part is, many of the patterns are available for sale or free download online, so you can create your very own Golden Girls, Jon Snow, or happy banana! What will you make?
---
---
Leave a comment
Comments will be approved before showing up.