DIY Roundup: Level Up Your Garden Game!
Now that summer is in full swing, folks are spending lots of time outdoors - grilling, playing in the yard, and enjoying the sunny weather. If you love gardening and hanging out in the yard, you'll appreciate these fun projects to take your outdoor space to the next level.
Moss Graffiti
If your outdoor space includes exposed brick, stone, or cement, you can use nature as your paintbrush to create some very cool moss graffiti. This tutorial will walk you through the process of creating a paint that will grow into beautiful moss designs. We recommend choosing a shady location for your mossterpiece, as too much sun can dry it out and slow the growth process.
You can also use your moss paint to cover everyday objects and create a lush forest wonderland in your own backyard!
Living Fort
When I was a kid, I used to have a special "fort" behind the bushes in the backyard. Even though it was close to home, being surrounded by plants was like a magical portal into faraway fairyland. You can create a magical space in your yard using bamboo, twine, and vining annuals like pole beans and sweet peas. For something more ambitious (and permanent), form a hut of rooted willow branches that will grow sturdier with each passing year.
Sun Jars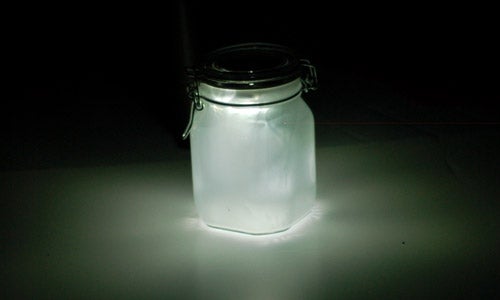 Once the sun goes down, garden lighting can transform a ho-hum yard into an enchanting landscape. These days there are several inexpensive solar lighting options available, but the problem is that so many of them are just darn ugly. These tutorials walk you through the process of building adorable glowing sun jars using off-the-shelf solar lighting components.
We hope these projects inspire you to add a little magic to your outdoor surroundings. Happy planting!
---
---
Leave a comment
Comments will be approved before showing up.