Queen Bee Artist Profile: Wonderlust Jewelry
Wonderlust Jewelry is iconic among Portland's buy-local fashionistas. The simple yet elegant designs, inspired by nature, are the perfect counterpoint to the Queen Bee Classic line. No surprise that Wonderlust has developed a devoted following with our customers.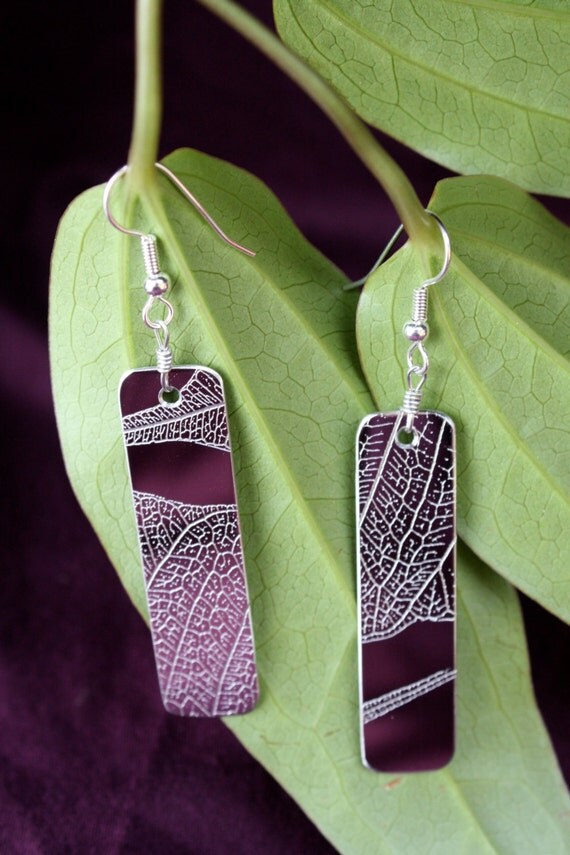 Wonderlust's creator, Skyler McCaughey, takes her inspiration from the world of nature right outside her doorstep. Using a two-step process of photographic emulsion and acid etching, each stainless steel piece is uniquely imprinted with the silhouette of plants and feathers. This process allows for the stunning compositional detail and subtle asymmetry of the striking cuffs, pendants, and earrings. Because Skyler arranges the plants anew for each exposure, no two pieces are alike.
Skyler's beautiful designs have created a legion of devoted fans and repeat customers. We caught up with her for a dive into Wonderlust's fascinating story.
QB: Would you like to share some insights about your work process from a creative perspective?
Skyler: I was encouraged by several people to change the way I make jewelry from making one of a kind pieces to making ones that would be the same every time.  Of course it would be more efficient, but I would miss the opportunity to put a little bit of myself in to each piece.  I love placing the plants and arranging the composition for each one.  Some are harder or more time consuming than others (the fennel asterisks are brutal!), but I truly feel like I MADE each piece, not just produced it.
QB: What is inspiring you these days?
Skyler: Springtime!  Every time I walk somewhere on an errand I'm totally in awe of how beautiful this city is.  My mom recently got me a book on how to make really realistic-looking paper flowers.  I made several from the patterns that the book provided but then I was totally inspired to make the flowers that I was seeing around me.  When I started making jewelry and when I started making the paper flowers, it really changed the way that I looked at my natural surroundings.  I started seeing things in terms of, "Could I use that for jewelry?" or "Would that work as a paper flower?"  It's so much fun to have a new perspective on a place I've lived for so long.
QB: What's your favorite part of being an artist/jewelry maker?
Skyler: I was recently talking to a friend of mine about doing something that is all yours, from start to finish.  He's a musician and could relate in terms of writing a song with music and lyrics, then performing it.  It just feels good!
QB: Any thoughts on being a part of Portland's art/crafts/maker community?
Skyler: Portland is amazing and I can't say enough positive things about its maker community.  I have met so many amazing and talented people at craft events and I feel truly flattered to be among their ranks.  I also want to say that the patronage of Portland's arts and crafts scene is beyond supportive and I often wonder if I could have had this kind of success in any other city.  I want to say a big thank you to both groups and say confidently that Portland wouldn't be PORTLAND! without them!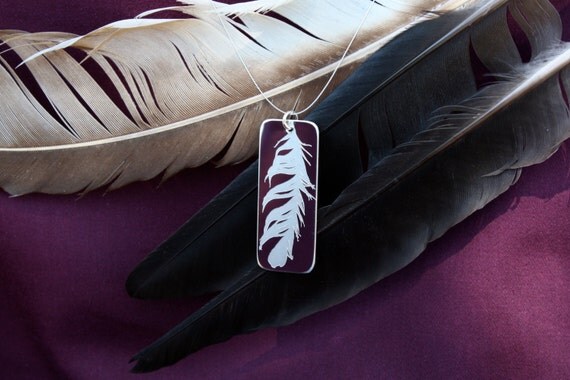 One of our favorite parts of Skyler's visits to our store is seeing the bracelet machine in action! Skyler designed and built this contraption that allows her to transport the bracelets in their flattened state. They only become bracelets when they're ready to sell in the store.
There you have it, folks! A peek behind the curtain with one of Queen Bee's most popular local artists. We love Skyler *and* her jewelry.
---
---
Leave a comment
Comments will be approved before showing up.